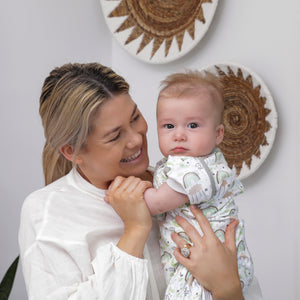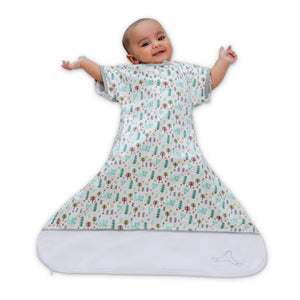 Fits newborn to 6 months
No need to buy multiply sleep sacks, this sleep sack fits newborns to 6 months.
Includes 2 side snaps so the sleep sack will fit nice and snug on smaller babies.
Shop Now
A better nights sleep for mum and baby
Have you noticed how your baby is comfortable with their legs in a natural spread position?
Our swaddle is like a wearable blanket and is wide from the waist down to promote full hip and leg movement. It ensures your baby is comfortable, while also containing your babies arms to help with startle/moro reflex.
Swaddling babies is an age-old tradition of wrapping babies in blankets and some swaddles bind the babies hips and legs together, which can be harmful and can lead to hip dysplasia.
This is why we have designed our Sleep Sacks to be wide from the waist down to allow unrestricted movement of the hips and legs. It allows your baby to put their legs in their natural flexed position when laying down.
We are passionate about our healthy hip designed sleep sacks being available to all babies and proud to be recognized as 'hip-healthy' by The International Hip Dysplasia Institute (IHDI).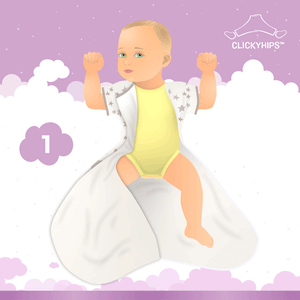 Swaddling calms babies and promotes longer stretches of sleep, helping moms get renewed energy.
---